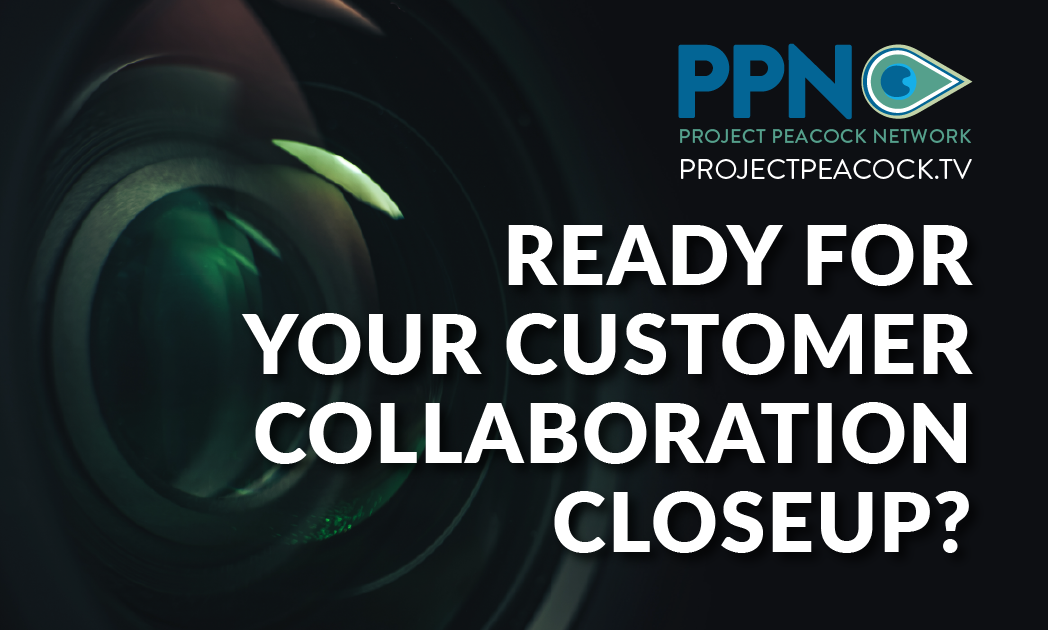 More PRINTSPIRATION is on the way! Project Peacock is back on the road in filming new episodes for the Project Peacock Network!
We have a new partnership with a seasoned video production company to highlight creative collaboration, cool printed applications, and new possibilities with presses, paper, ink, finishing, and software-based technology for print customers, students, marketers – and printers, too.
Manufacturers!! If you want to get your story on air by highlighting your customers and how they help theirs achieve creative and business results with your offerings, get in touch asap to be included in our next round of filming in 2023. Bring your partners along to show the value proposition of your ecosystem in action.
Printers!! Reach out to your paper, press, and technology vendors and let them know YOU want to be featured on Project Peacock.
Designers and Marketers!! Reach out to your print partners and let them know YOU want to collaborate for an episode of Project Peacock.
Everyone benefits from promotion through Project Peacock, the global reach of this initiative, and Print Media Centr's channels.
Current ProjectPeacock.TV Stats
Launched Sept 12, 2022
Site Traffic Sept 12 – May 1, 2023: 9,129 unique visits / 16,015 Sessions
Site Video Views Sept 12 – May 1, 2023: 82,906
Catch up on our current episodes, and contact us if you are ready for your closeup!
PEACOCK LONG AND PROSPER!